International Digital Marketing
Since 2005, the Qontent Group has provided Italian and foreign companies with translation
and localisation services for the reference markets.
Our specialists work side by side with the client's marketing team, helping to define strategies in decision-making and in the main operational phases of sales. Our linguistic and cultural know-how is a key element in creating multilingual content marketing that is effective in the target countries.
We have recently been expanding the Qontent Group and our range of services, creating a highly innovative International Digital Marketing Division, able to offer our clients cutting-edge services for their internationalisation and consolidation processes.
We currently offer multiple state-of-the-art international digital marketing services, ranging from SEO/SEM multilingual translation services for the correct localisation of your web marketing to the creation of multilingual content for your business.
Our knowledge of the markets and cultures of target countries means we can support our Social Media Management activities in the definition and planning of the right editorial plan. We're able to add a robust SEO Outreach/Link Building activity to your existing transmedia or cross-media strategy, allowing you to increase the effectiveness of your international marketing campaign and better trigger virtuous lead generation mechanisms.
The offer is completed by three of the most innovative marketing services on the international scene: Advergaming, a highly effective tool that adapts effectively to global business strategies, serious games and NFT Marketing, a service that can help your business cross the new frontiers of the metaverse.
SEO TRANSLATIONS OF THE MULTILINGUAL SITE
The process of internationalisation, or the strengthening of the online sales or lead generation channels of an already internationalised company, necessarily involves the presence of perfectly localised digital content,
both in the language and in the culture of the target country
.
The website itself, and all SEO and SEM content, must be correctly adapted to guarantee excellent market penetration and to obtain the best possible ROI.
Qontent's Digital Marketing division can offer you a highly professional holistic service thanks to our expertise acquired through 17 years of experience in linguistic localisation and international digital marketing.
OUR APPROACH:
• We thoroughly analyse the reference market as well as the client's existing marketing activities and those of its competitors
• We carry out a technical verification of the client's site and the SEO consistency of the contents based on defined objectives
• We translate and revise existing content using specialised native translators
• We constantly monitor SEO and SEM activity with frequent reports, and we measure the results
• We compare the obtained results with the expected results, adjusting the planned activities to achieve defined objectives
SEO Content Writing
is a key element within a global strategy that offers consolidation of the company's organic positioning and its brand in foreign markets. It consists in the creation of
SEO-friendly copy
with the aim of optimising web page indexing, allowing first-page positioning in search engines in relation to users' organic searches.
This practice is important not only to significantly increase website visits and trigger the virtuous process of lead generation, but also to consolidate global brand awareness.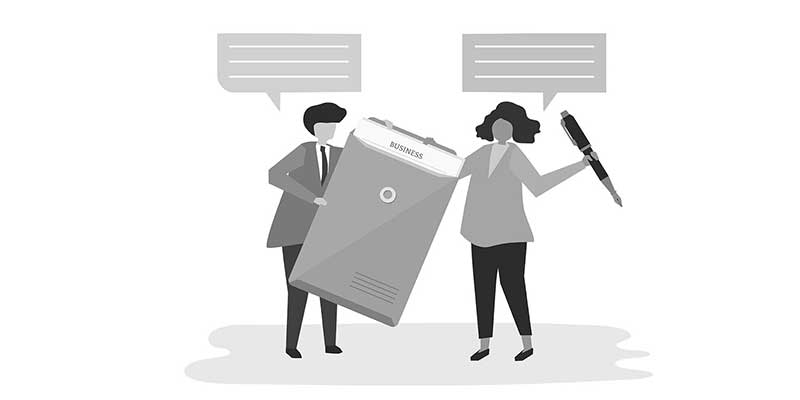 Our
SEO Content Writing
services include:
• Copy for web pages
• Articles for blogs
• Blog creation and multilingual content management
• Copy for product sheets (e-commerce)
• Copy for FAQ pages
• Revision of copy from a multilingual SEO perspective
SEO OUTREACH/LINKBUILDING
The
Outreach SEO Link Building
activity is based on the search for web resources that are ideal potential sources of incoming links, with the aim of increasing traffic to your site as well as lead generation.
The most common and effective Outreach SEO Link Building activity concerns the search for high-quality themed blogs in which to publish a post with a link to the page you want to optimise at SEO level.
Outreach SEO Link Building is a solution that offers significant benefits to clients looking to improve the SEO positioning of a particular site, and for webmasters who manage blogs.
In the first case, the site to be optimised can obtain a high-quality incoming link, originating from a blog that's been carefully selected based on multiple variables (positioning within Google,
social media
presence, content reliability, etc.), but primarily based on whether its content is related to similar topics (the issue of sources, in
Link Building activities
, is seen as very important today). In the second case, the presence of backlinks from authoritative sites increases the authority of your own site by organically improving its search results positioning, thus improving its performance and its organic access.
We can offer you the most effective channels through which to promote your business around the world, thus guaranteeing a constant and effective SEO Outreach activity.
The
Advergame
or advertising video game is a video game developed to promote a brand.
In recent years, Advergaming has proved to be a powerful marketing tool for companies. When done right using games as a vehicle to advertise to a target demographic, exploiting the power of playful involvement to get your message across to potential customers in a clear and direct way, can be a successful strategy.
• The impact can be exceptional if the video game goes viral and goes beyond the brand's goal.
• It's an advertisement that adapts to any medium, channel or tool.
• It allows you to outperform the competition. An exceptional experience can ensure the game is unforgettable for its players.
• It offers a new and attractive experience for the user, who will more easily tolerate advertising if it's served through an entertaining activity.
• Thanks to the continuity of the game, the product or brand remains engraved in the mind of the consumer.
• Both the video game and the brand will use a linguistic approach to communicate to users and potential customers.
THE MAIN ADVANTAGES FOR YOUR COMPANY
• ENGAGEMENT: retain your users thanks to psychologically proven play mechanics.
• REWARDS: distribute coupons, gifts and certificates to your users through games.
• DATA COLLECTION: collect, measure and analyse accurate and detailed information from any user activity.
• MULTIPLATFORM: games are designed to run on all types of devices, powered by native apps or web apps.
• UNIQUENESS: advergames can be deeply customised according to the style of your brand, highlighting your brand identity
• ENDLESS: games have no expiration date! Your custom game will amaze your users forever.
Serious games are games that do not have entertainment as their main purpose but are designed primarily for educational use. Serious games can be training tools in which, ideally, the serious and playful aspects are in balance. When "learning by doing" becomes "learning by playing", the effectiveness of training increases greatly.
1. We brainstorm with the client to find the perfect integrated solution in the global digital marketing plan
2. We ensure the client's game is unique in both design and development
3. We release the game on the web and on the main distribution channels
4. We leverage evolutionary development to add new features to the client's game, always keeping it current and engaging
The value that an
NFT Marketing Plan
brings to the brand can be evaluated from different points of view. To understand how
NFTs
create value for brands, we need to identify the opportunities they offer.
NFTs can:
• allow direct interaction with your fanbase
• allow the brand to offer virtual products
• sell to an even wider audience
• eliminate problems inherent to physical commercial activities such as shipping, product defects, storage costs, etc.
• help increase profits
• offer branding opportunities
NFTs in marketing strategies
Using NFTs in marketing strategies is essential to take advantage of the value they are able to offer to brands. To optimise their benefit, it's crucial to take into account their correlation with different disciplines, activities and tools, including:
• Influencer Marketing
• Community Management
• Web and mobile push notifications
• Email Marketing
• Feedback collection
• Co-marketing actions
• Social campaigns
• Search Engine Optimization (SEO)
Setting up a SEO strategy is essential in this context, because knowing the right keywords for search engine optimisation allows the target audience to quickly and easily reach the brand's NFT markets.
Contact us for further information or to book an appointmen